Shopping Cart
Your Cart is Empty
There was an error with PayPal
Click here to try again
Thank you for your business!
You should be receiving an order confirmation from Paypal shortly.
Exit Shopping Cart
...adds a dash of panache to
Toastmaster Afloat... Gavel's Travels
Qualified as a Meteorologist (Fleet Air Arm, Met Office, Heathrow and London Weather Centre) and Oceanographer and in Business Process Management, Jevan has had diverse overlapping parallel careers.
A former Naval Commander and "Cold War Warrior" (Intelligence Officer, Submarine Controller, Commanding Officer and Deputy Director Maritime Operations), Jevan subsequently became Director of Intelligence for a Government agency on the South Bank of the Thames. He then returned to corporate industry, managing Homeland Defence biometrics programmes.
The theatre is his passion, stage managing and performing in over 100 productions on the pro-am stage.
All this led to his becoming a global Professional Toastmaster and Master of Ceremonies in several languages for international Corporate Events, Award Ceremonies, Formal Dinners, Royal Occasions, Civic Functions and Weddings on both sides of the Atlantic, as he now takes this quintessential British style overseas.
Available for cruises with:
P&O

Cunard

Princess

Carnival

Celebrity

Thomson

Cruise & Maritime Voyages
Jevan runs the Cruise Lecturers Association (click on the signal hoist above for a link), a Professional ​body providing experienced quality entertaining Lecturers for the​ International cruise industry.
See his promotional video by clicking on the presenter icon>>>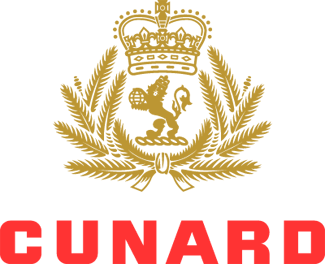 Also an accomplished international presenter, Jevan's varied experience equips him to present entertaining talks on a variety of topics:
Attention all shipping – the mysteries of the Shipping forecast
Testosterone-driven Hurricanes
Nelson in Gibraltar / Nelson in the Caribbean
The Battle of Jutland - "My Fleet's bigger than yours!"
String-bags at War (The Battle of Taranto)
The Hunt for a full Red calendar (Submarine operations)
Folklore on the High Seas: The Real Pirates of the Caribbean
Jackspeak: Nautical (& Theatrical) superstitions and terminology
British Light Entertainment - Britain HAD Talent
Don't put your Daughter on the Stage" - the Master's Talent to Amuse"
Dramatic readings from Dickens
The Master of the Toast from Ancient Greece to Caesar's Palace
Ps & Qs of Protocol and etiQuette
The Redcoats are coming - Red Tails in the Sunset
0

/